If you are anything like me, shoes are an extremely important component of every day life. From a young age I have been captivated by shoes and their intricate designs. Remember this is my personal top five; therefore, it may come off as basic, or to some make no sense.
#5 Adidas Yeezy 350 Boost "Turtle Dove"
This is one of the first Adidas and Yeezy collabs, and it led to one of the nicest shoe ever, in my opinion. This shoe is very versatile in its uses. You can see Kayne or Kim rocking them while working out, you can also see some spoiled rich walking through the mud in them, all the way to the douche that every article of clothing that is on them is $100+ for the sake of "clout".  Due to its popularity, these shoes are heavily replicated, so if you ever get the extra $1000-$3000, make sure they are real.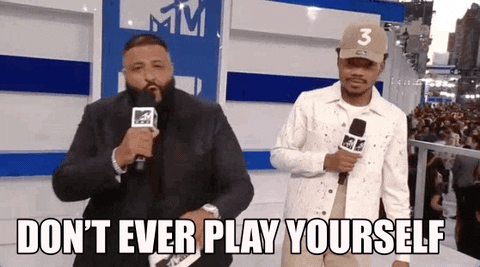 #4 Air Jordan 4 "KAWS"
The Jordan brand and Brian Donnelly, also know as "Kaws", teamed up this March to drop one of the nicest shoes my eyes have ever seen. Kaws is a pop artist and also is a designer.  You can see more of Kaws works on his website, kawsone.com, the Moonman Awards for MTV, but the most famous is probably the artwork he did for Kayne West's album 808s & Heartbreak. This shoe is filled up with designs that really demonstrates his style. This picture does not truly show off the what all is on it, and its kind of one those things they have to be in hand. This shoes value range is anywhere in the $1000 range, so they are extremely rare and hard to get ahold of.
#3 Jordan 11 "Concord"
I will probably catch a lot of shit for this one due to how basic it is, but just look at it. It's simply gorgeous. They can go with anything you want them to, but this shoe goes just beyond the looks. This model of shoe was the shoe that Michael Jordan led the 1996 Chicago Bulls to the NBA Championship and a 72-10 record. This would set up Jordan for a three-peat.  This absolute classics run anywhere from price wise depending on condition, size, and the year they were released.
#2 KD 4 "Nerf"
Being a huge KD fan (despite him being a snake ass, cupcake, KowarD, or whatever you call him), this shoe had to be on my list. This shoe has one of the wildest color ways I have ever seen, but it truly captures the Nerf brand in very aspect and looking at it really adds a factor of pure nostalgia. If the shoe's look weren't enough, then the fact it with an actual KD Nerf hoop may be the coolest thing about this shoe. I would love to Nike and Nerf team up again because this shoe is one of the best of all time, in my opinion. The minute i have an extra $1400 to blow, this may be what I buy.
#1 Nike Air Mag
This shoe may not come as a surprise to many people, but this shoe is absolutely nuts in every single aspect. To some of the older viewers, yes your eyes are not deceiving you, these are the shoes from Back To The Future 2. This shoe was way before its time, considering the fact the movie was released in 1989, and we just now are seeing real shoes with self tying abilites despite their staggering prices. The nostalgia factor is not the only thing to this shoe. They are one of the cleanest and just overall a well designed shoe. They have lights, tie themselves, and go with almost anything. Last year, Nike (announced on October 21st, 2015 in honor of the day Marty came to the future)  had a lottery system set up with all proceeds going to the Michael J. Fox Foundation for Parkinson's Research.  Michael J. Fox played the lead role of the time traveling Marty McFly. Fox, whom suffers from Parkinson's (which can make tying shoes a very difficult task), received a pair as well. This shoe looks good, is nostalgic, and was used to raise money for an amazing cause. Below is a video of Michael J. Fox receiving the shoes and trying them on. For the minimal price tag of $8500 (2011) pair all the way to $30000 for the most recent release.
And that is my top five and I would enjoy to hear all my readers top five shoes. While this article highlights the best things about shoes. I inspire all of my readers that have the same crazy shoe obsession that I have that no pair of shoes is worth your life or another persons life. Shoe violence seems like a crazy thing, but it is real. Thank you for taking time out to read my article, and stay tuned for more fascinating from myself and the Mid-American Culture team. All feedback is accepted and encouraged.