Hello all, and welcome back to the Mid-American page. This week I was playing a classic console with a classic game. The deadly combo of NCAA 2006 and the original Xbox is still an amazing one-two punch, and still presents a challenge. I made it to the National Championship with THE Ohio State Buckeyes. Yes, it was not hard making it to the national championship because Troy Smith, Anthony Gonzalez, Ted Ginn Jr., Nick Mangold, and Antonio Pittman. However, when I got to the championship, I was put up against the Texas Longhorns featuring, Vince Young.
"Now Derek, it is stupid to rage over a game that is twelve years old." Let me start by saying, no the hell it is not. Vince Young is a God on there and nearly beat me. This experience made me think of my many raging experiences in video games and the athletes who did it and made me feel like these kids (WARNING: STRONG LANGUAGE).
So without further ado, lets get into it.
Michael Jordan: NBA 2k11
Possibly my favorite 2K ever. The folks at 2K brought in these challenges involving Michael Jordan and to unlock his highly sought after shoes. However, when you were not using Jordan, playing against him was a pain in the ass. Jordan is the GOAT, but he does everything. Wanna hold him under 50? Forget about it. Wanna drive the lane and not get your shit sent to the third row? Forget about it. Wanna bring the ball up the court? Forget about it. Needless to say, they made Jordan definitely look like the GOAT in 2K11.
Michael Vick: Madden 2004
Man, back-to-back Mikes to start the list. You know the term, "You must have the sliders turned up?" Well, that is what it was like using cover athlete, Michael Vick in Madden 2004. Vick had a cannon for an arm and the speed of a cheetah on crack. Here is a video to show his dominance (do not mind the asshat in the video).
Kobe Bryant: 2K10
Kobe Bryant. Another guy people could argue to be the GOAT, and for those who do not know sports, merely playing NBA 2K10 would make it believable. Now, I suck ass with Kobe in every 2K, and I do not know why. However, when people used him against me, I was cooked. Kobe hits unbelievable shot after shot, and really makes you want to throw your controller through the TV.
Jason Giambi: MLB The Show 2006 and MLB 2K6
Since there are no pictures or footage of Giambi on the Show on the internet for some reason, you are just going to have to believe me on this one. Giambi is one of my favorite players of all-time. I remember whenever I received both the Show and 2K for my birthday. I instantly used my team (the Yankees) against my step dad's team (the Red Sox). Giambi went five for six logging five home runs. This started my obsession with the game. Anytime Giambi gets a fastball, well you can forget about it.
LeBron James: Any 2K ever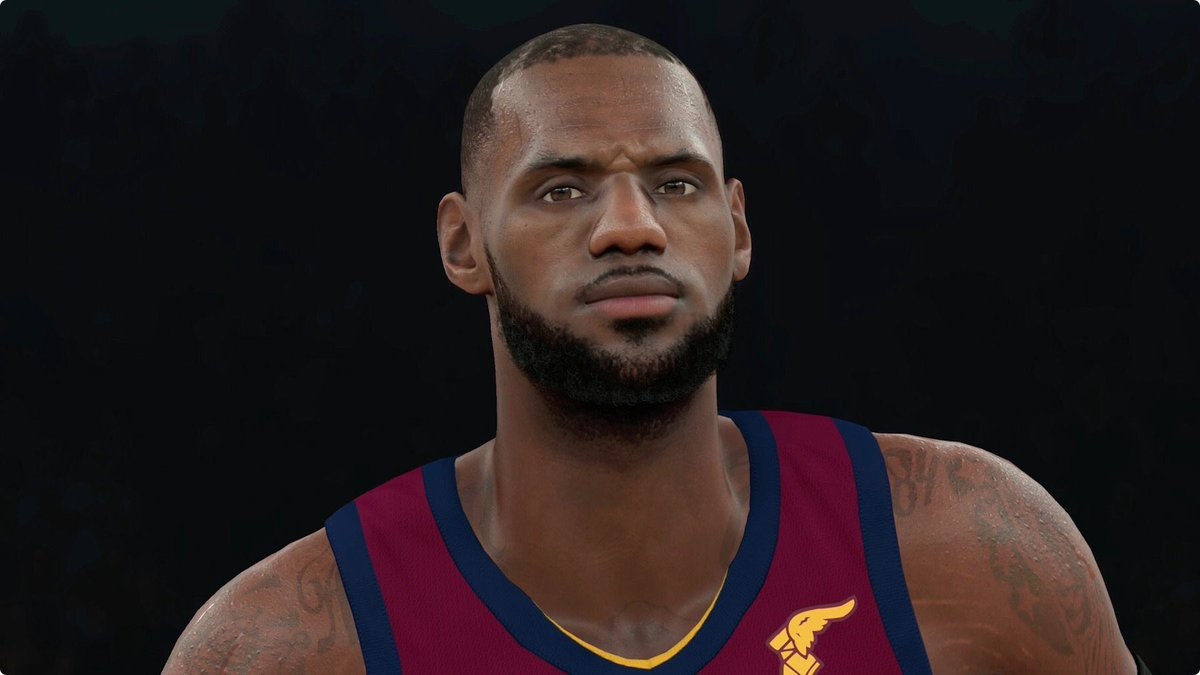 Due to video games getting more realistic, LeBron is not as dominant as he use to be on 2K, but he is still hard to stop. I have used and played against people using LeBron in almost every single game he has been in. It is truly nothing to score a fifty piece with LeBron on these games. You only love him when you are using him, but throwing your TV out the window seems pretty reasonable whenever he is against you.
Tim Tebow: NCAA Football 2010
I was a huge NCAA Football video game lover, and spent many hours playing this game. Whenever I took my talents online and played, nothing made me more mad than some douche bag using the 2010 Florida Gators and Tim Tebow. You have to have no skill to use him. Just hold down the sprint button and occasionally hit the truck stick or B button and you are going to be competitive. This game started my unfair hatred for Tebow, but now, I think he is a pretty cool guy. Cut to the 2:30 mark for the run down on his skills.
Reggie Bush: NCAA 2006
I remember playing this game with my friends back in the day, and there was only one rule, nobody could use Ohio State or USC. The Ohio State rule was because we all loved Ohio State, but USC was because of Reggie Bush just being unfair. Bush was another player that required no skill to use.
I could honestly go on and on about players that were unfair to use in sports game, but these few were the ones who stuck out to me, but that concludes the list. As always, thank you for spending a part of your Friday with me and stay tuned for fresh daily content from myself and the rest of the Mid-American crew. If you have not checked out this weeks playlist, do it!
Spotify and Apple Music